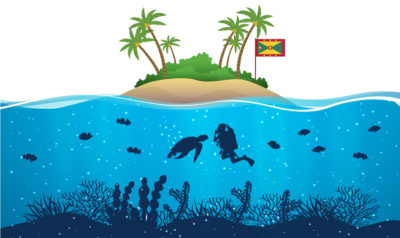 There is absolutely no way we'll let you go on a trip to Grenada without leaving you with some tips for having a blast on the water. No Caribbean vacation is complete without splashing around in the big blue sea and Grenada is no exception to the rule. Year round the waters are warm and inviting. Maybe you want to wade in the calm turquoise waters of Grand Anse or Pink Gin Beach? Or rather take a tumble in the rougher swells off of Bathway Beach and Lavera National Park? Or why not get out on the water by taking part in a fun and memorable activity like sailing, snorkeling, kayaking, or scuba diving! The possibilities are endless. To help you narrow it down, here are some of our favorite watersports in Grenada.
Savvy Sailing: For the Adventurous Traveler looking for an Authentic Experience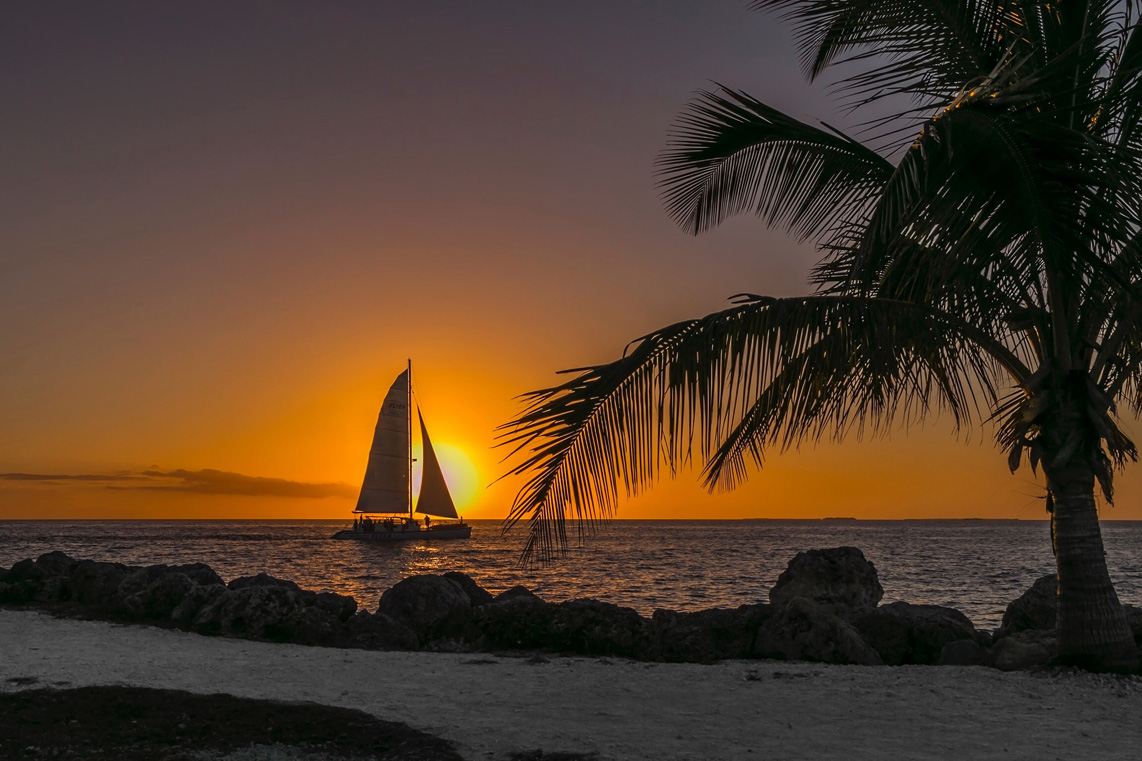 With Savvy Sailing, embark on a unique and locally-built wooden sailboat, designed using historical boat- building practices of the aboriginal community. Aboard this unique vessel, you'll learn a ton about the Grenadian islands while having a fun, rejuvenating, and memorable experience. They take smaller groups than many other operators, making for quite the romantic activity – especially if you choose a sunset cruise. Aside from evening adventures, they also offer half-day and full-day snorkel cruises, and our personal favorite: the 2-day trip through the Grenadines.
Nearly nothing can be as magical as exploring the unbeatable powdery shores of the deserted Sandy and Union Islands and then camping out like a pirate from past times. You may even be accompanied by Tigger the savvy-sea-dog.
Savvy Sailing offers private and group charters with between 6 and 16 people (max. 10 for the 2-day trip). Tours range in price between USD 45 p.p. / USD 450 – group (Sunset Cruise) to USD 100 p.p. / USD 1000 – group (Full Day Cruise incl. drinks & lunch), with the 2-day trip costing USD 2060 for a group of up to 10 people.
Contact:
+1 (473) 409 3255
Port Louis Marina, St.George's
Paddle with Conservation Kayak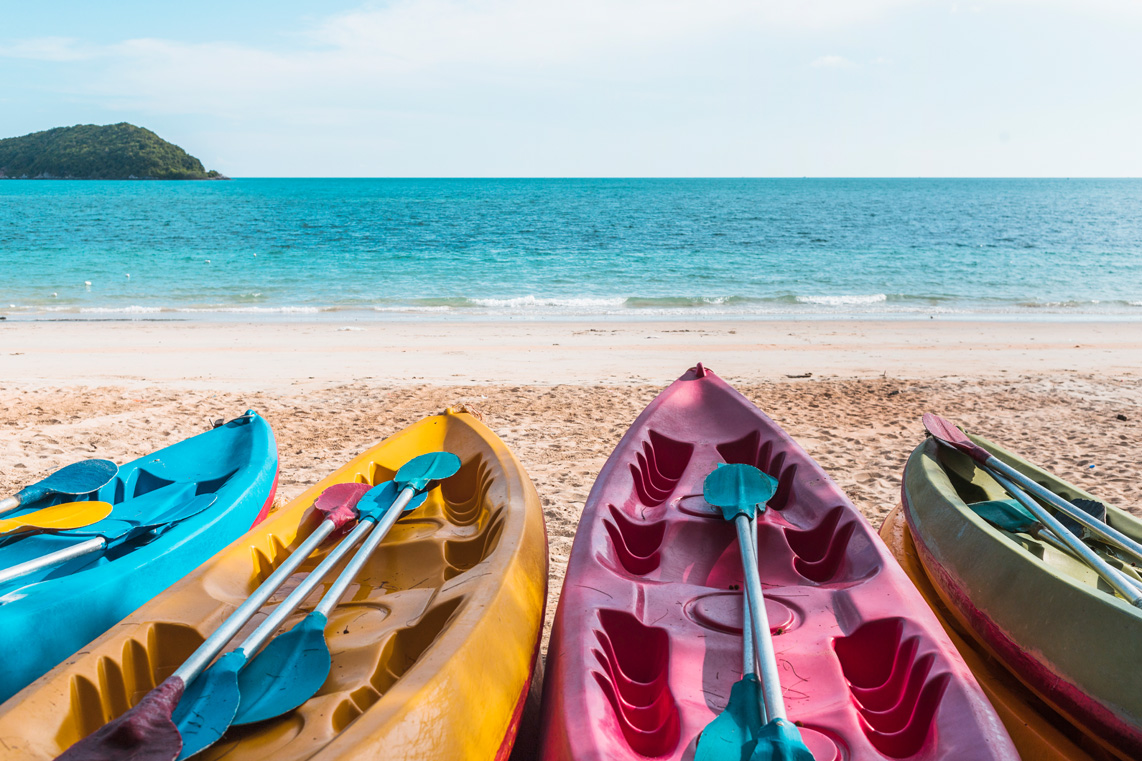 If you are an ocean and wildlife lover like us, then you are not going to want to miss this! With Conservation Kayak's knowledgeable team take a tour of the coast and learn about Grenada's unique coastal and marine ecosystems. You'll be right on the water, with a close-up on the picturesque shores and wildlife. Not to mention the salty breeze in your hair and the tropical sun on your skin!
Their program is specifically designed to spread awareness about Grenada's flora and fauna and help with local conservation efforts – all the while creating a fun, safe, and memorable experience. They always use top-quality gear and offer several pre-planned trips, which take between 2 and 6 hours. Prices include kayak tuition, and longer trips also have cold drinks, and a deliciously prepared organic lunch. Even with vegan & vegetarian options available. Tours start at USD 70 (2 hrs., no lunch) and go up to USD 250 (private tour, 6 hrs., lunch included).
Travenius Tip: Try the Hog Island Trip. It is one of the longer ones, in the mid-price range (USD 115 p.p.) and includes lunch. Between 10:00 am and 3:00 pm, Jamie or Amber will teach you all the best techniques for paddling around the majestic shores and colorful coral reefs of the uninhabited Hog Island, the privately owned Calvigny Island, as well as the Mount Hartman wildlife reserve.
Contact:
+1 (473) 405 8395
Turtle Centre, Bathway Beach, St. Patrick's
Take the Plunge with Dive Grenada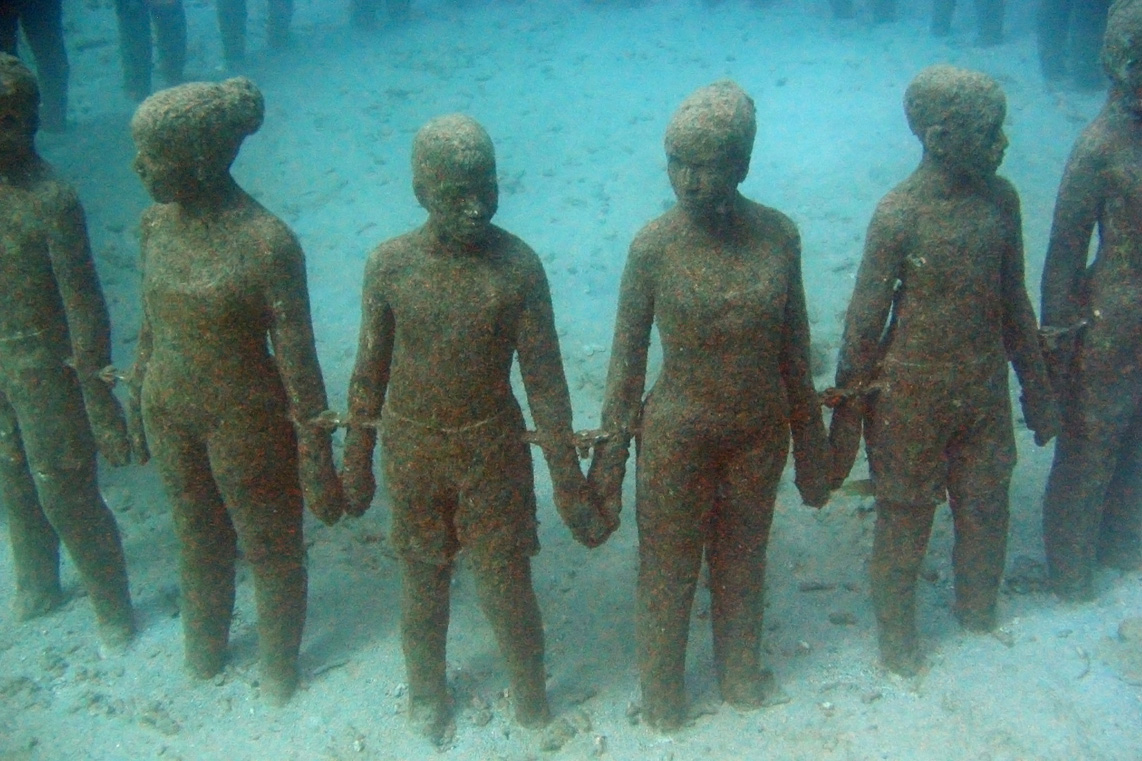 If you really want to experience Grenada's underwater world, there is no better way than to explore its depths! With a maximum group size of 8, Dive Grenada is the perfect choice for those looking for a more intimate and less crowded diving (or snorkeling) experience. The Award Winning PADI 5* facility is led by Phil and Helen (with support from their experienced sea dogs Jack and Jerry). The guides are knowledgeable, competent, friendly and flexible to your specific needs. If you want to dive, but are traveling with kids, they can even arrange a separate guide to snorkel with your children while you take the plunge. Common destinations include Flamingo Bay, The Underwater Sculpture Park, as well as a variety of lively wrecks and reefs. The Dive Grenada program offers morning and afternoon dives, which take place 7 days a week. The boat departs from their shop, ideally located on Grand Anse Beach, which means most sites are easily reached within 10 minutes of departure. Packages range from 1 dive for USD 70 (night dive USD 85) to 20 dives for USD 1000. Guided snorkeling trips are USD 52 (1 site).
Contact:
+1 (473) 444 1092 / 414 6229
Grand Anse Beach, St. George's