Each member of our team is an expert in Caribbean travel and we each bring our unique experience to the table. It makes us happy to deliver our clients advice that leads to the vacation of a lifetime. Just like you, we all have different styles and needs while traveling. Over the years, we have discovered so much about what makes each individual Caribbean island so special. It is our goal to connect you to the people, places, and experiences that will keep you coming back to these tropical paradises over and over again – just like we do.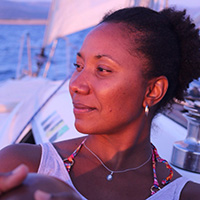 Makeesha Eden
Growing up on the beautiful islands of Trinidad & Tobago, Caribbean life runs deep in Makeesha's heart and continues to be a big part of her life. For her it is important to stay in touch with personal heritage and when you come from such a stunningly beautiful region that's not exactly a tough commitment to make. It is a wonderful thing when travelers mingle with locals to learn, laugh and enjoy the true culture of these special islands. There is so much variety in the Caribbean and every single island has its own "personality", which Makeesha can't wait to introduce you to! As our Customer Service Lead, Makeesha does her utmost to deliver the best possible products and services to you together with her team.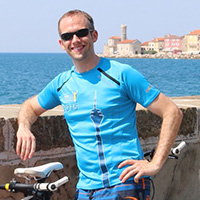 Matthias Eden
Matthias was introduced to the Caribbean by his wife Makeesha and has not stopped exploring the islands since. He can consider himself an expert on quite a few islands incl. Trinidad & Tobago, Saint Lucia and Barbados. However, every visit holds something new and adds to the never-ending variety of recommendations we include in our guidebooks and travel advice. Matthias is the strategic mind behind Travenius and constantly thinks about new, better or different ways to bring travelers in touch with the "true" Caribbean. While we are in the process of introducing new destinations to you, Matthias is also experimenting with new and innovative products.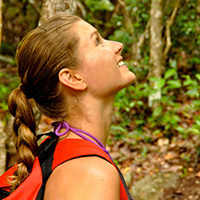 Bonnie Lewtas
Bonnie fell in love with islands at a very young age. Fascinated by coastal ecology and a passion for travel, her research and career have been focused on sustainable tourism management of island destinations. It is especially important to her that the tourism industry does not negatively impact the local environment. We are convinced that tourism can foster a win-win-win situation for people, planet and profit. Bonnie is our Lead Editor and keeps exploring new destinations integrating her experience into new products and guidebooks. Currently, she is working on a very special book about Dominica as one of our next feature destinations. A focus on the stories of local people and sustainable options will be included and highlighted.