Tobago's beaches offer a lot more than just sand and waves. Especially on the Caribbean side there are a lot of options for surfing, kite surfing, snorkeling. Most beaches with the exception of Store Bay and Pigeon Point are usually not busy and there is a good chance you don't have to share "your" Tobago beach with very few other people. Just check out our guidebook to explore more of Tobago's (and Trinidad's) beaches, activities and much more…
Guidebook Trinidad & Tobago
Pigeon Point Heritage Park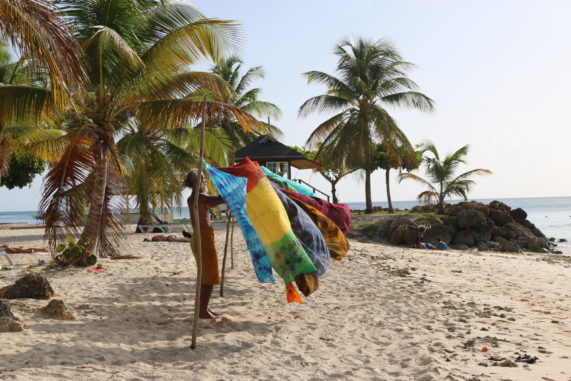 This narrow stretch of white sandy beach is arguably the country's best beach and enjoyed by both locals and tourists alike. Apart from its picturesque beauty, it is a great spot for water sports like windsurfing and kite surfing. The beach is complemented by a few bars and restaurants, beach facilities and cabanas and sprinkled with ample coconut trees that provide much-welcomed shade when laying under the Caribbean sun (just beware of falling coconuts). A visit to Pigeon Point beach is a definite must when being in Tobago. Please note that there is a small entrance fee at the gates (TTD 20 per person). Cars can be parked inside the gates.The waters are usually calm and easy to walk in. when you get closer to the bay there are quite a few options for water sports. "Radical Sports" offers great equipment for rent as well as classes from windsurfing, paddle boarding, kite surfing, kayaking and much more.
Store Bay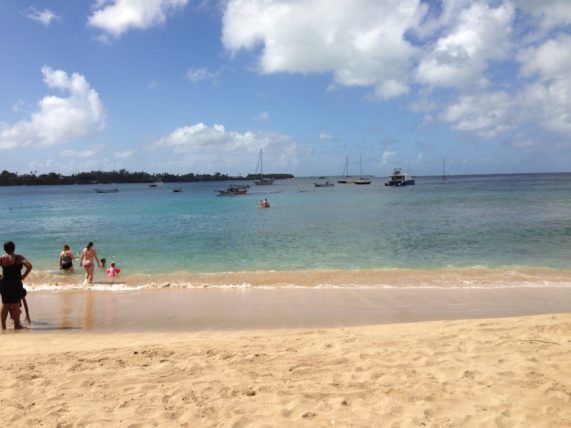 Tobago's busiest beach offers everything from good local food (some of the island's best crab and dumplings among other local specialties), arts and crafts and – of course – a sandy shore line. While the water is usually calm, still be careful since there can be some sudden dips when you walk in. Store Bay is located in walking distance from the airport and has plenty parking and decent beach facilities. However, especially during peak season and weekends it can get a little crowded. If you don't mind the busy aspect Store Bay is a perfect spot to get a little bit of everything. Most glass bottom boat rides start from here as well.
Blackrock Beach (Stonehaven Bay)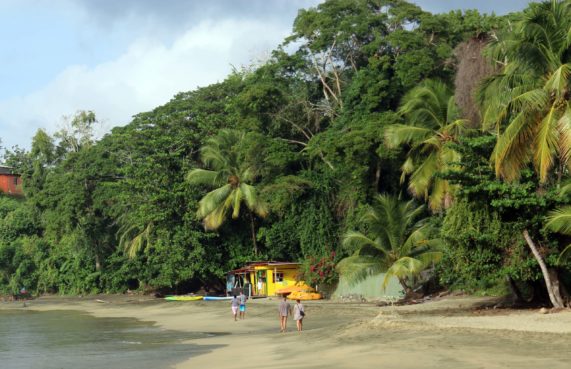 The little village of Blackrock is located some 20 minutes driving time from the airport on the Caribbean side of the island. The beach (also referred to as Stonehaven Bay) is roughly 1km long and rarely busy. If you come during the week it is quite possible you have the beach to yourself. Parking is available along the street and there is plenty of shade under the trees (beware of falling coconuts!). While there are no beach facilities or vendors there is "Waves Restaurant" conveniently located right on the beach for a snack or lunch. Usually waters are good for swimming. However, especially in winter season or after a storm there can be high waves and some currents. Since there is no lifeguard on duty it is most advisable to only go in when locals are also in the water.
English Man's Bay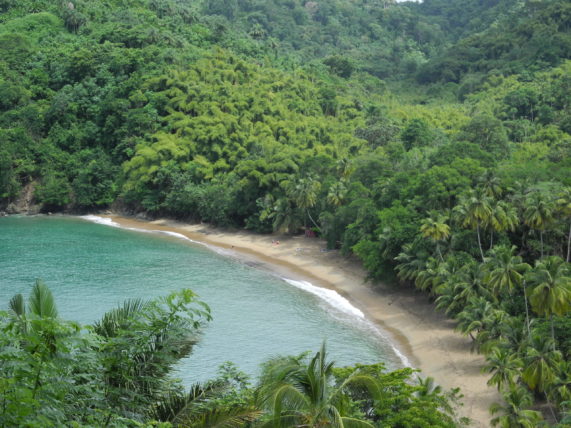 Arguably one of Tobago's most scenic beaches Englishman's Bay is located between the village of Castara and Parlatuvier. If you stay in or around Crown Point or Scarborough you should plan for a good hour driving time since roads a quite windy. There is plenty of shade on the beach and usually it is not too busy. So English Man's Bay is a perfect location for relaxing and just enjoying the day. A small restaurant serves local dishes and you can buy some crafts when vendors are around
Castara Bay, Nylon Pool, Pirates Bay, Mount Irvine… so much more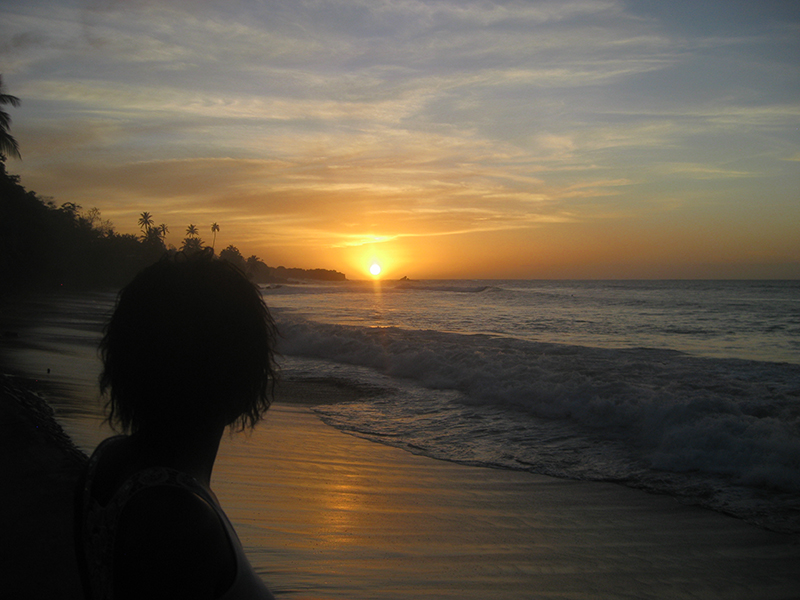 There are  many more options to take a dip, relax in the sun or get an active day in on Tobago's beaches. Nylon Pool is located in the middle of the sea and you get to visit it with most glass bottom boat rides. Pirate's Bay is located on the northeast end of Tobago near the fishing village of Charlotteville and a great spot for swimming and snorkeling. Castara is a little fishing village and also has a nice beach with good options for snorkeling. Other beaches worth noting are Parlatuvier Bay, Bloody Bay and Grange Beach, not to forget Mount Irvine for great surfing options and beautiful sunsets